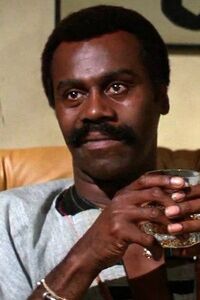 Albert Popwell (July 15, 1926 – April 9, 1999) was an African American stage, television and film actor. He portrayed different characters in each four of the films.

In Dirty Harry as a bank robber, Magnum Force as a pimp named J.J. Wilson, The Enforcer as Big Ed Mustapha and Sudden Impact as a police detective named Horace King. He did not appear in The Dead Pool due to a scheduling conflict.

Popwell died on April 9, 1999 at age 72, from open heart surgery complications.
Ad blocker interference detected!
Wikia is a free-to-use site that makes money from advertising. We have a modified experience for viewers using ad blockers

Wikia is not accessible if you've made further modifications. Remove the custom ad blocker rule(s) and the page will load as expected.