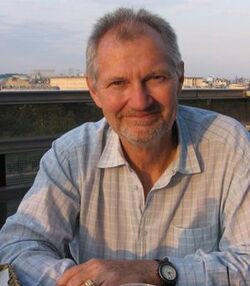 Andrew "Andy" Robinson (born February 14, 1942) is an American actor and director. He is known for portraying serial killer Scorpio in the first film of the franchise Dirty Harry, in which it was his featured film role. He is also known for other films such as Hellraiser, The Puppet Masters and Pumpkinhead II: Blood Wings.

He was picked for the role by Clint Eastwood after seeing him in a production of Fyodor Dostoevsky's The Idiot. The Scorpio Killer was supposed to originally go to the role of Audie Murphy but died before he could take the role.
Robinson's portrayal in the film was so convincing that he received death threats after the film's release. Director Don Siegel noted that he cast Robinson because he had the face of "a choir boy.
Ad blocker interference detected!
Wikia is a free-to-use site that makes money from advertising. We have a modified experience for viewers using ad blockers

Wikia is not accessible if you've made further modifications. Remove the custom ad blocker rule(s) and the page will load as expected.