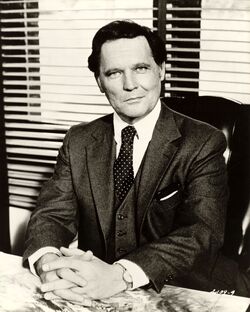 John Keith Vernon (February 24, 1932 – February 1, 2005) was a Canadian actor. He portrayed The Mayor of San Francisco, California in Dirty Harry.
Vernon appeared in other films such as The Black Windmill, Charley Varrick (also starring Andy Robinson) The Outlaw Josey Wales (also starring Clint Eastwood), National Lampoon's Animal House, Curtains (1983) and Chained Heat
Vernon died from complications of heart surgery on February 1, 2005.