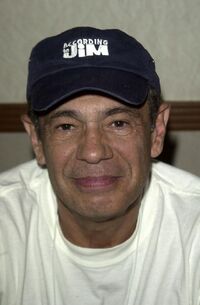 Reni Santoni (born April 21, 1939) is an American film, television and voice actor. He portrayed Chico Gonzalez in the first film Dirty Harry as a police detective and partner of Harry Callahan. He didn't appear in the sequels as said that his character retired to become a teacher.
He also appeared in films such as Bad Boys (1983), Cobra (1986), The Package (1989), and voice over in Dr. Dolittle and Dr. Dolittle 2.
Ad blocker interference detected!
Wikia is a free-to-use site that makes money from advertising. We have a modified experience for viewers using ad blockers

Wikia is not accessible if you've made further modifications. Remove the custom ad blocker rule(s) and the page will load as expected.