The Smith & Wesson Model 19 is a revolver produced by Smith & Wesson on its K-frame platform. The model 19 is chambered for .357 Magnum and can fire up to 6 rounds.
It's the sidearm for most police officers occasionally criminals having them on it.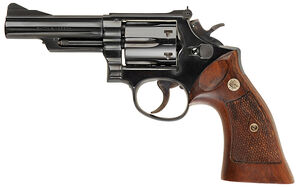 Lt. Neil Briggs uses a snub nosed one, until he loses it.